KCIS INFO SOLUTIONS PVT LTD is an 11-year-old company with 10000+ Satisfied Customers through 800+ Active Resellers and VAR's.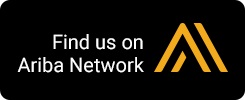 We are also Ariba Supplier since 2012 and served multiple MNC's using the Ariba platform.


KCIS Distributes Drobo which is the most Robust Storage on Earth for SMB and the best Storage Brand in World, the best Data Safety Solution in India, and Fully Automatic RAID Storage - NAS, SAN, DAS, Fastest Thunderbolt 3 Storage. 


Superior Backup and System Recovery Technology from Retrospect
Retrospect backup and recovery software for Windows provides medical offices, law firms, banks, auto repair shops, restaurants, departments in large corporations, universities, government offices and so many others with the peace of mind knowing that their digital assets are safe.
Retrospect's enterprise-level features provide local and offsite backups, precise point-in-time restores, file-level deduplication, VMware integration, iOS remote management of multiple backup servers, end-user-initiated restores, and industry-leading customer support – all with no dedicated IT staff required to manage it.
Best Alternate for Citrix and  Secure access for all your ERP's
Secure Access of your applications from any where and on any of the Platforms like android , iOS, Linux or any other OS. Support for Universal printer. Alternate of Citrix Presentaion Server , VMware View and Microsoft RDS.
Drobo is a Enterprise Class Storage in SMB prices, Drobo with Beyond RAID technology have grown very fast and now we have 5000 plus customers in INDIA for Drobo. KCIS INDIA did verious strategic WIN agains Top Storage Players from enterprise Segment in case of Drobo SAN Storage.
BlueStorm offers products and solutions catering the enterprise's need and In a bid to expand its presence in the country, BlueStorm plans to appoint Value Added Partners through various programs, which will provide specific group of highly qualified channel partners, thus establishing and maintaining their leadership in today's fastest growing IT market segments. The company provides PC, Thin Clients, Servers, workstations and MIMO wifi Antenna currently.